The Building Of The Basilica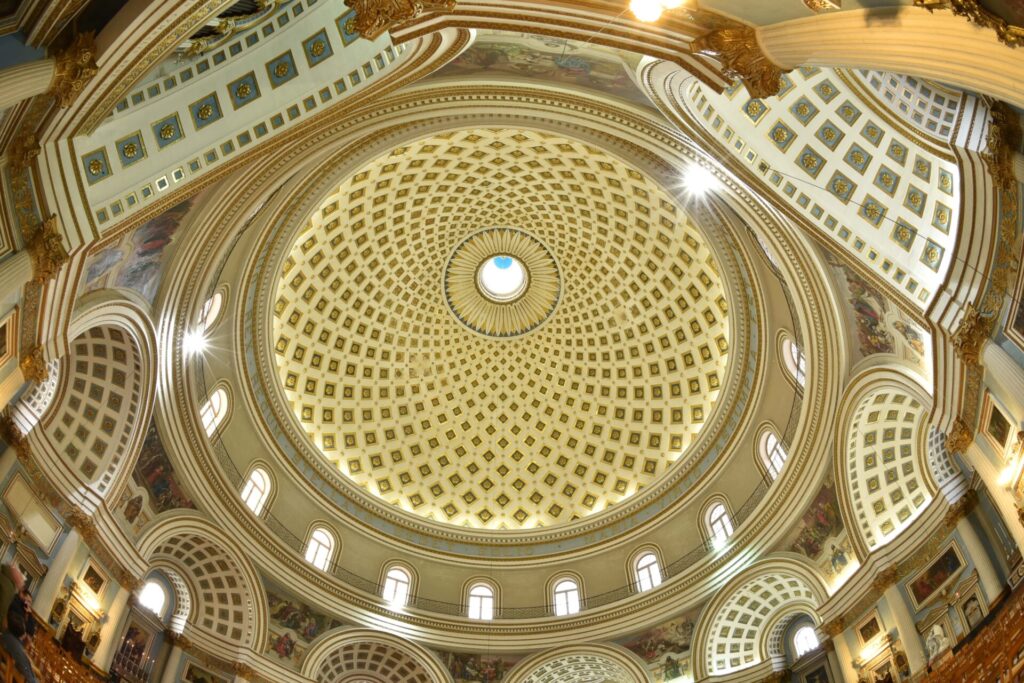 The idea to build a larger and more modern church could be traced back to the first years of the nineteenth century.
The people of Mosta, led by their parish priest, Don Felice Calleja, agreed with this project. However, due to a plague outbreak and other problems, the project was put aside for the time being. It was not forgotten, however. When things calmed down the project was revived, and various architects proposed a design for the new church. Among them was the engineer George Grognet de Vassé who, although of French descent, had been born and baptized in Malta. He had been one of Napoleon Bonaparte's military engineers during the French expedition in Egypt of 1798.
Parish priest Calleja chose the plan by Grognet because this was similar to the Pantheon of Rome, the church where Don Felice had celebrated his first mass, and of which he continued to think fondly throughout his life.
Parish priest Calleja set all the preparations and left all his wealth for the construction of the church in his will before he died. Don Gio Maria Schembri, a priest from Mosta, who served as vice-parish priest at the time helped him in this endeavour. When Don Calleja died, it was Don Schembri who took care of all the work as he now became the next parish priest of Mosta.