The Façade Of The Rotunda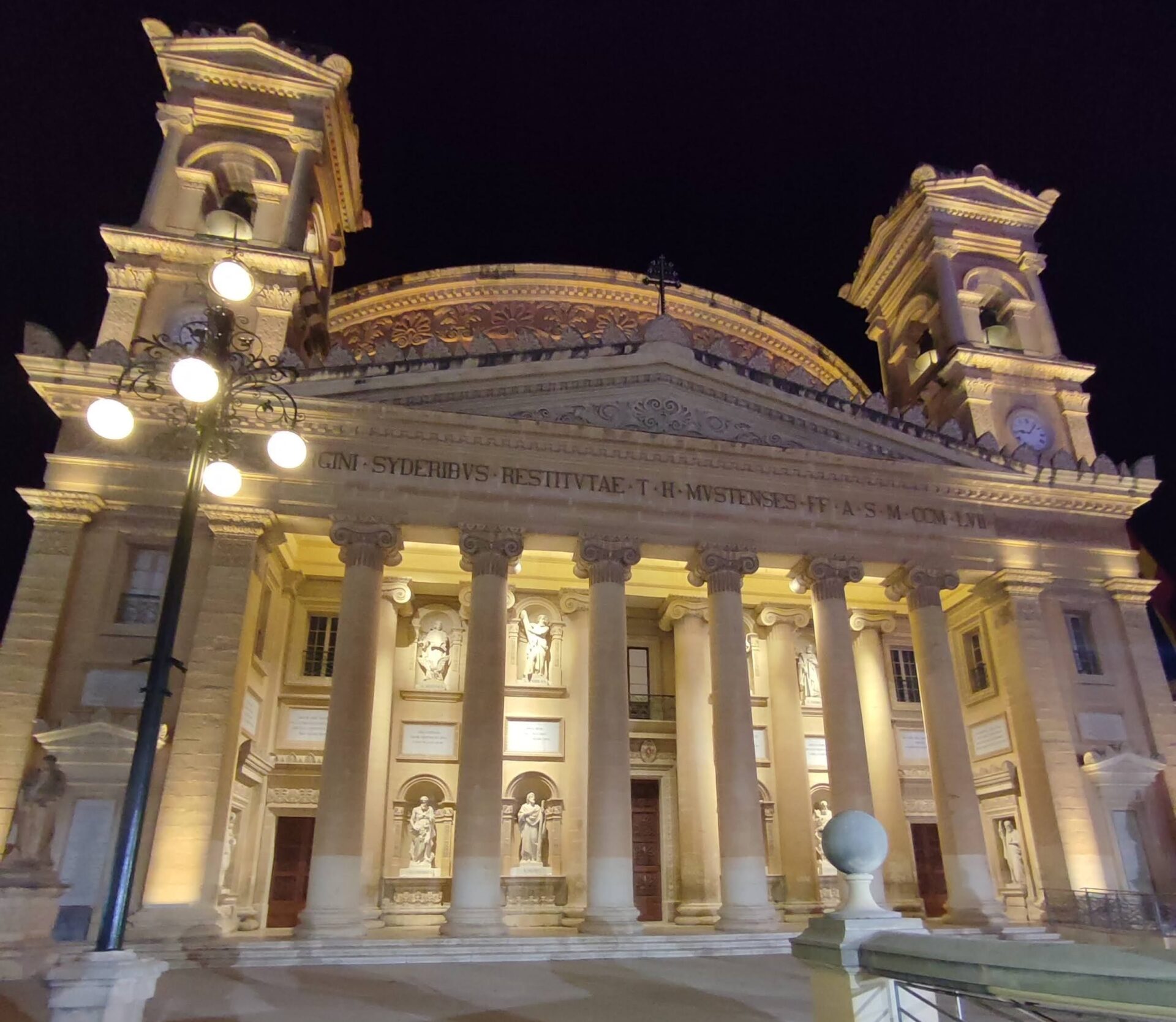 Looking at the columned portico of the Basilica one notes ten large niches each holding a statue of one of Jesus' twelve Apostles. These were sculpted in Maltese globigerina limestone by Marco Montebello between 1966 and 1974. Saint Peter (left) and Saint Paul (right) are located on a pedestal on each side of the portico on the church parvis.
At the front one each side of the parvis, there are two magnificent bronze statues. They depict Saint Joseph and Saint Mary. These are the work of the sculptor Vincent Apap.
The inscription along the top frieze of the portico: 'VIRGINI SYDERIBUS RESTITUTAE T.H. MUSTENSES. F.F. A.S. MCCMLVII' bears witness to the love of the people of Mosta towards the Virgin Mary. In English the inscription says: 'To the Virgin carried into Heaven this temple was built by the Mostin in the year 1857'.