Shelters In Wartime Mosta (1940-45)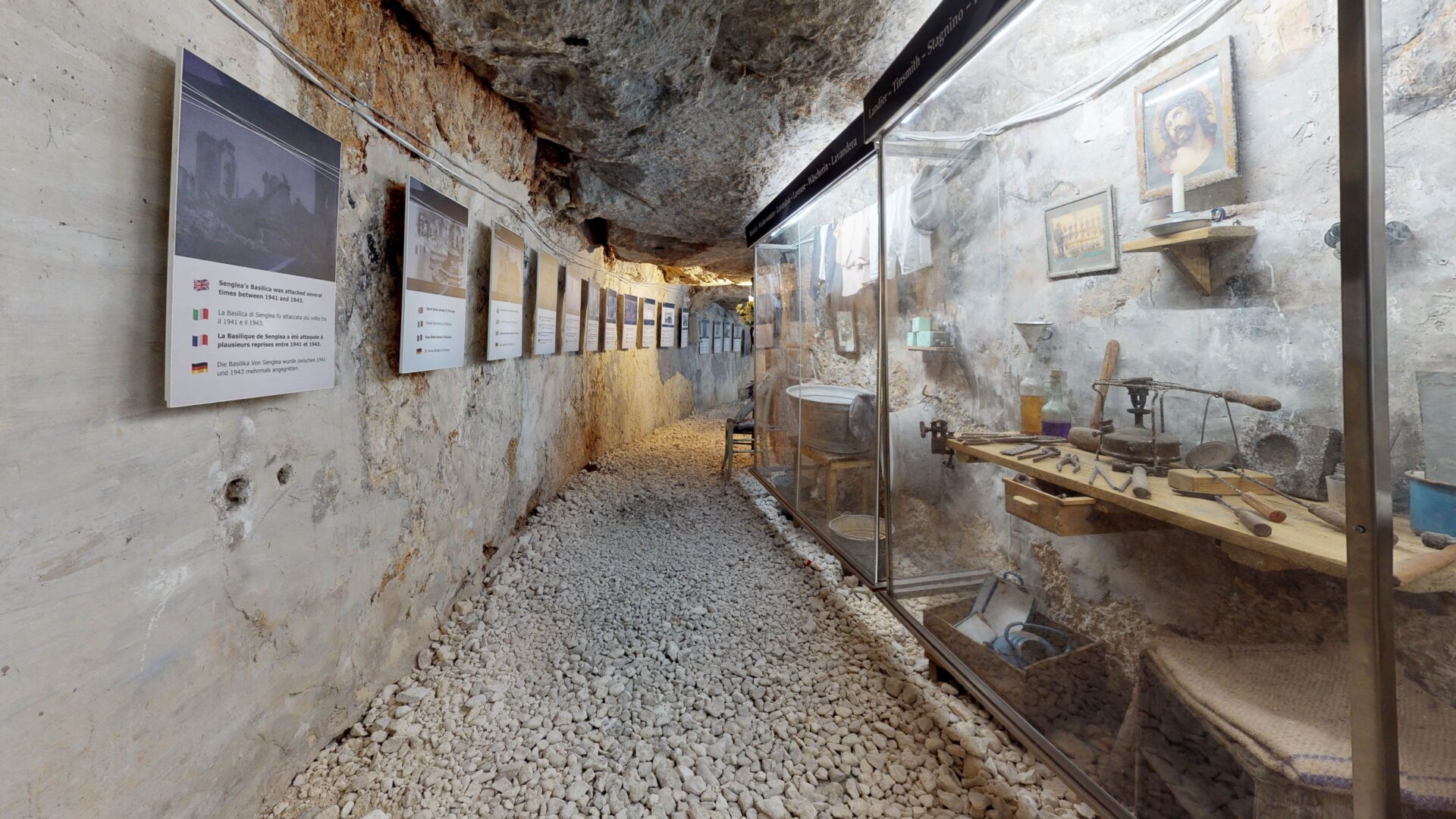 For Malta, the Second World War started on 10 June 1940 when Fascist Italy declared war on Great Britain. Being a British colony, from 11 June Malta became a regular target of the Italian air force. The island was not prepared for these air attacks. The civil population had to find shelter from the falling bombs but this was not so easy. In Mosta, one of the first places used as a form of shelter was the Rotunda, while the crypt at the back of this church was also utilised by the Mostin.
The government took steps to provide adequate shelters for the population and Mosta, similar to other towns and villages, saw a number of shelters dug for use by the locals and the refugees who were moving to the village for the duration of the war. No less than 37 public shelters were dug in Mosta; one of these being that found in front of the parish church. A section of this shelter passed under the church parvis. A good number of Mostin dug private shelters in their own residences.
Air raid shelters were dug out of the solid rock, which proved to be hard work indeed. The process involved a considerable amount of time due to the hardness of this rock and the basic tools used. For example, work on the Mosta Rotunda parvis shelter begun in 1940 and was only completed five months later when it became available for use in 1941. It was dug with picks by 15 craftsmen who worked in day and night shifts. It has a length of 75 metres and is 7 metres deep.
Up to November 1942, there were enough shelters in Mosta to accommodate 6,667 persons. Many people were involved in the work connected with shelters – including miners, tradesmen, those employed to keep the place clean, and others who assured the correct use of shelters.