The Sacristy on The Right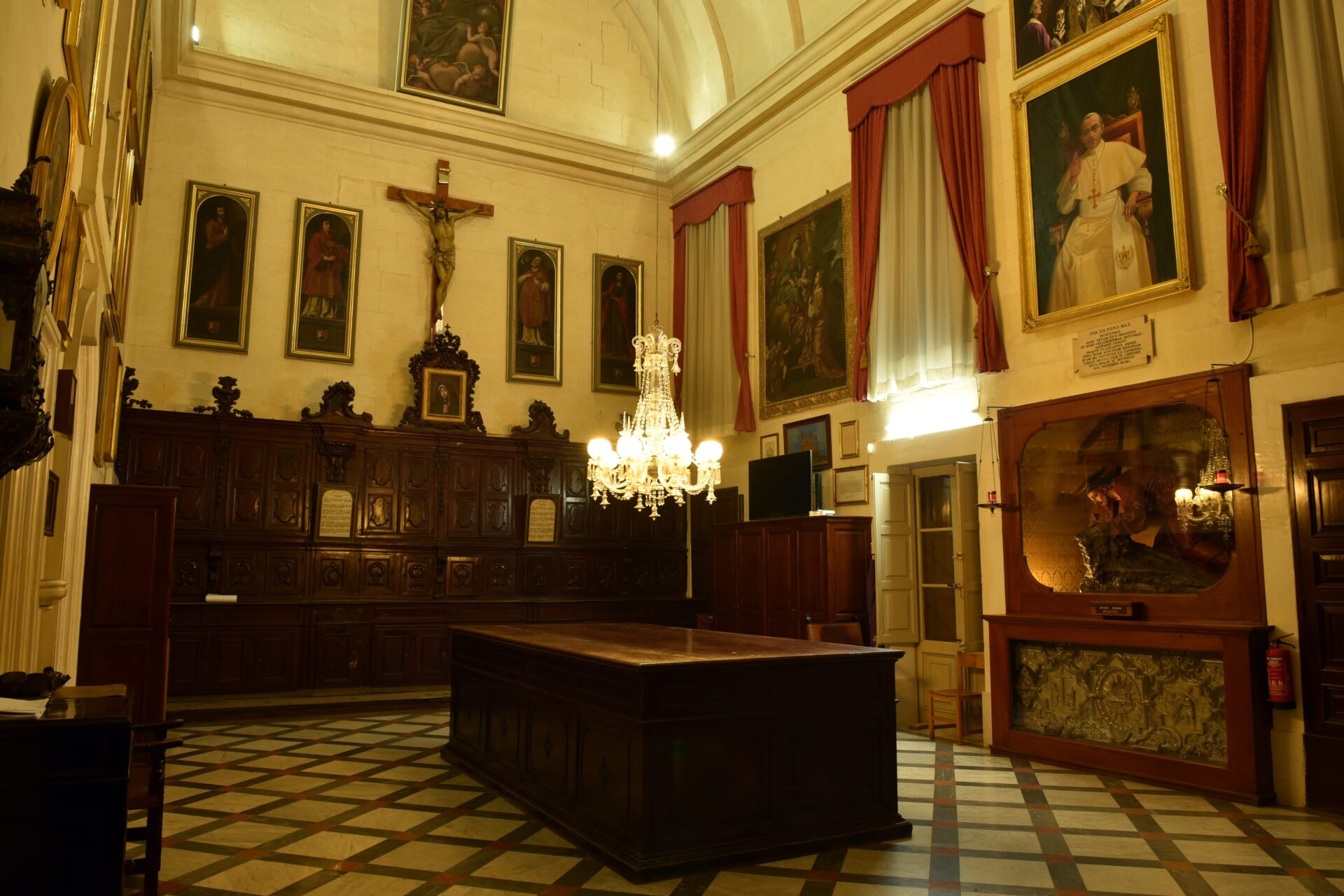 This is the sacristy where priests prepare for the celebration of mass. It contains paintings of Mosta parish priests and archpriests along the last 400 years, and other paintings donated by benefactors.
The large niche holds the statue of Christ carrying the cross, a work by Carlo Darmanin of 1869, which forms part of the set of nine papier mâché statues depicting the Passion of Jesus Christ. During Holy Week these statues are first placed in the Basilica for the spiritual reflection of the faithful and then on Good Friday are carried in procession along the streets of Mosta.
The altar in this sacristy is dedicated to Saint Philomena virgin and martyr.