The Chapel of The Conversion of Saint Paul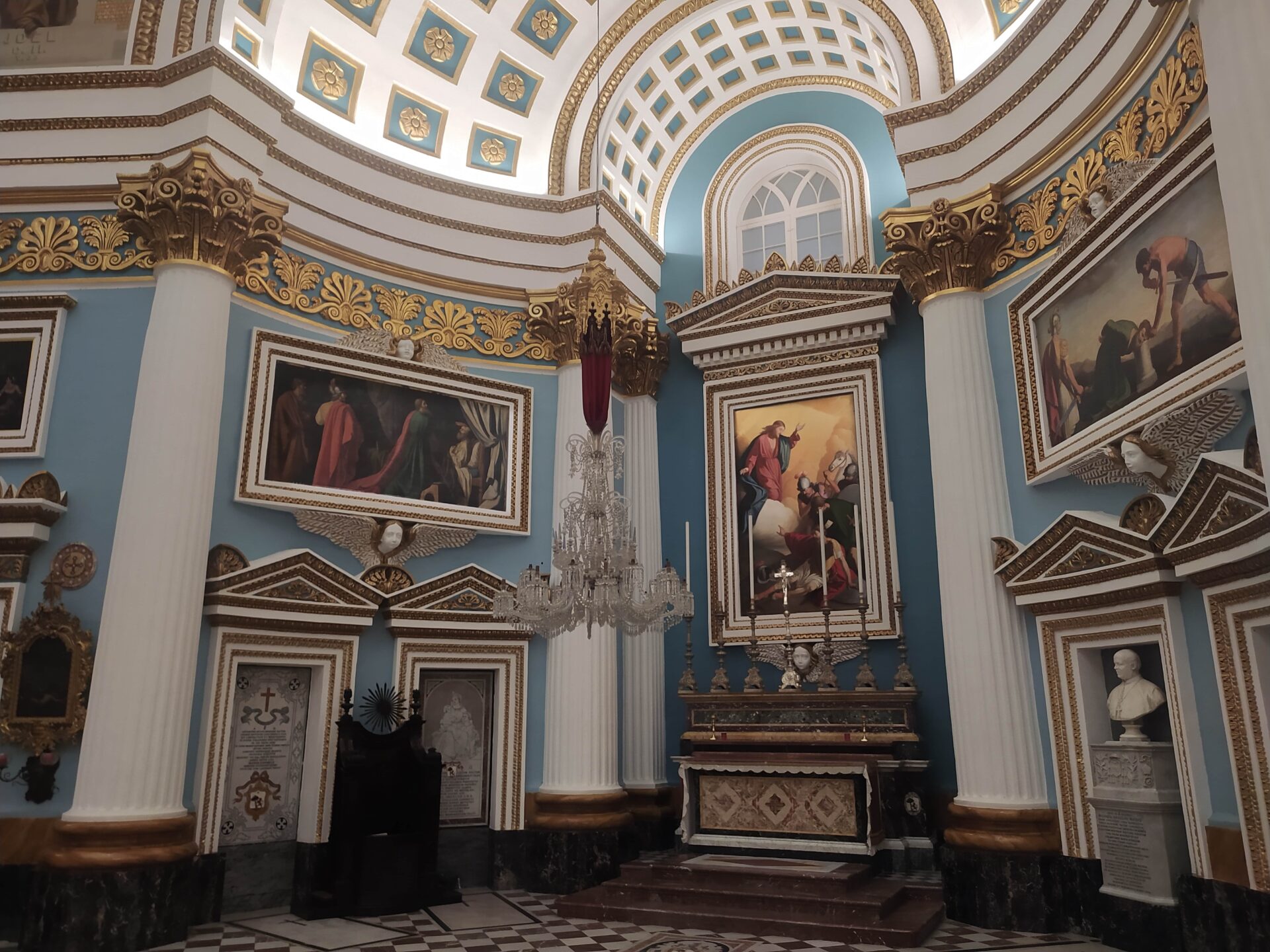 The main painting depicts Saint Paul falling off his horse during his conversion to Christianity while on his way to Damascus. It was done by Salvatore Barbara in 1864 as were also the side paintings.
The painting on the right depicts the beheading of Saint Paul while that on the left show the saint healing the father of Publius, who was the head of the island of Malta at the time.
The headstones in this chapel commemorated deceased members of the Mifsud family, who were benefactors of this chapel. The white marble monument shows Mgr Michelangelo Mifsud who celebrated the first mass in the newly erected rotunda on the altar which is in the choir.