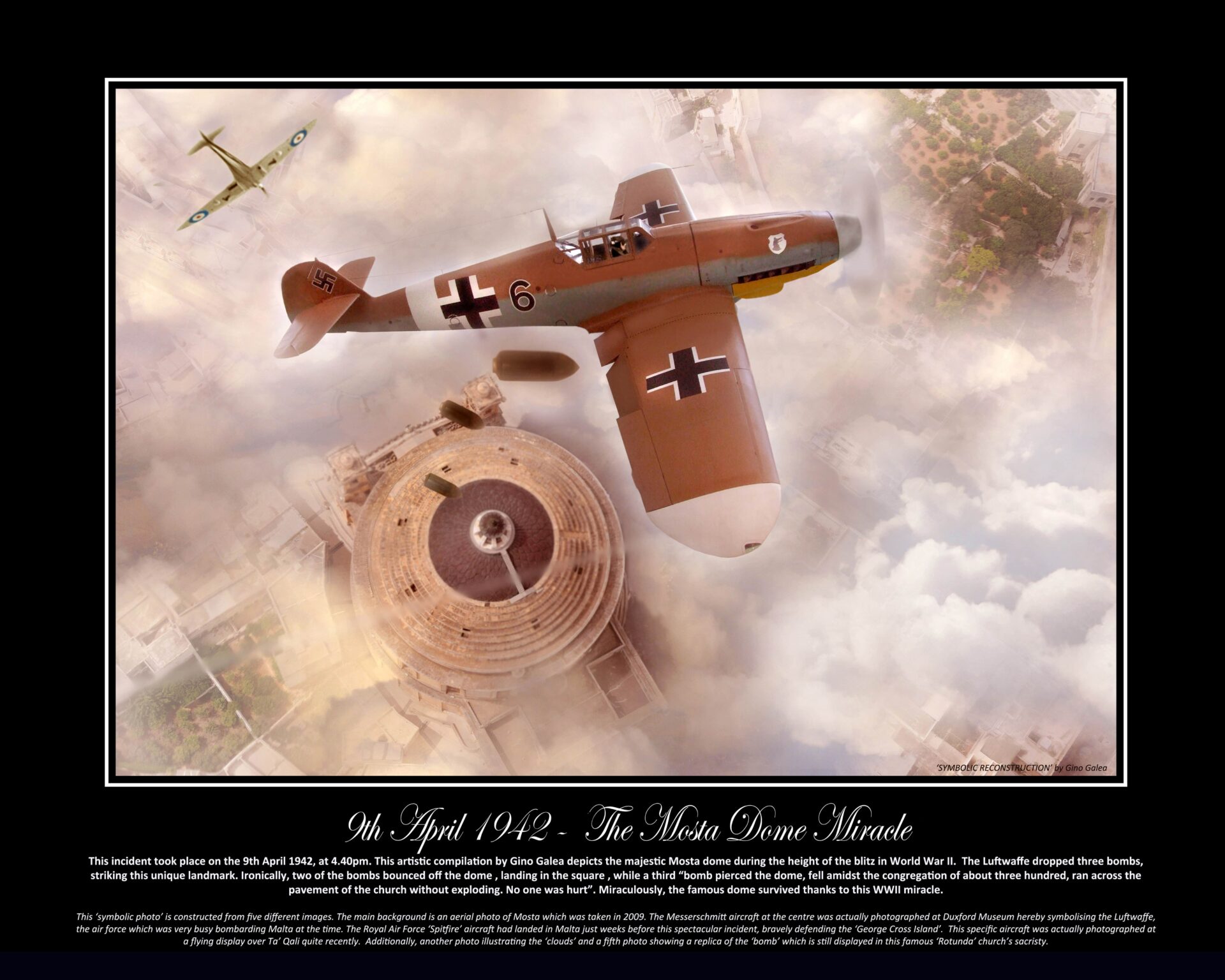 In the thick of the Second World War, on the 9th of April, 1942, an adoration of the Holy Eucharist was being held in the Basilica. There were around 300 people present in the church. At around 4.40pm, the loud sound of war planes could be heard. The people in the church seem to have had a premonition of what was about to happen they left their places and ran to seek shelter in the chapels on the sides of the church.
 The church was heavily attacked from the air and an 1100 pound bomb pierced the dome, directly hitting the face of Christ in the painting of Christ teaching the Apostles, which is located in the back section beside the large organ. The bomb then hit the floor and rolled over to the pulpit area. The church was filled with dust and debris which fell from the hole caused by the bomb which miraculously did not explode. Nobody among those present was injured.
The hole in the dome caused by the bomb was located at five quadrants above the word ASSUMPTA which can be seen over the large windows below the dome. Remarkable is the 'Antonio Mifsud' tombstone in the middle of the chapel dedicated to Saint Paul, exactly in front of the altar. It was cracked by the bomb and after the war it was left unrestored as a witness of this miraculous event. This event is commemorated every year on the 9th of April. At 4.40pm the bells of this Basilica toll solemnly and the TE DEUM is sung in a spirit of thanksgiving to God for sparing the church from heavy damage or collapse which could have taken place had the bomb exploded.