The Chapel of The Crucifix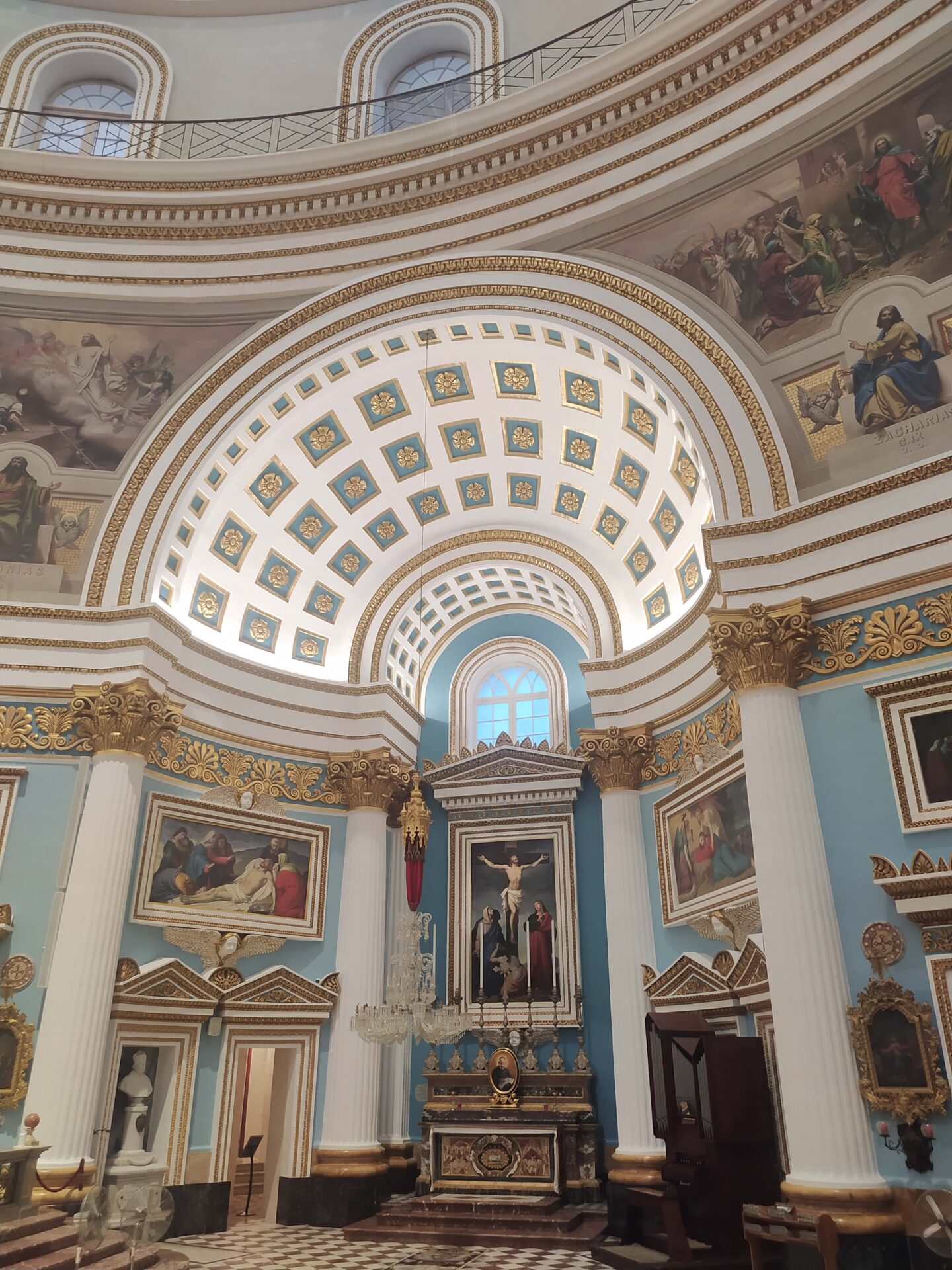 The main painting depicts Christ on the cross, with his mother Mary and Saint John close by. Mary Magdalene is depicted kneeling, while at the back, one can observe the profile of a female figure. This painting is by Ignatio Carlo Cortis (1826-1898).
The painting on the right by Giuseppe Bonnici (1834-1900) depicts Christ in the Garden of Gethsemane while being comforted by two angels.
On the left is the painting showing the burial of Christ, painted in 1875 by Ignatio Carlo Cortis.
In this chapel there is also the monument to the Mosta parish priest Don Gio Maria Schembri, who spent 26 years striving for the construction of this Basilica. In his will he bequeathed all his belongings for the needs of the church.