The Chapel of Saint Roque, Saint Sebastian, and Saint Rosalia.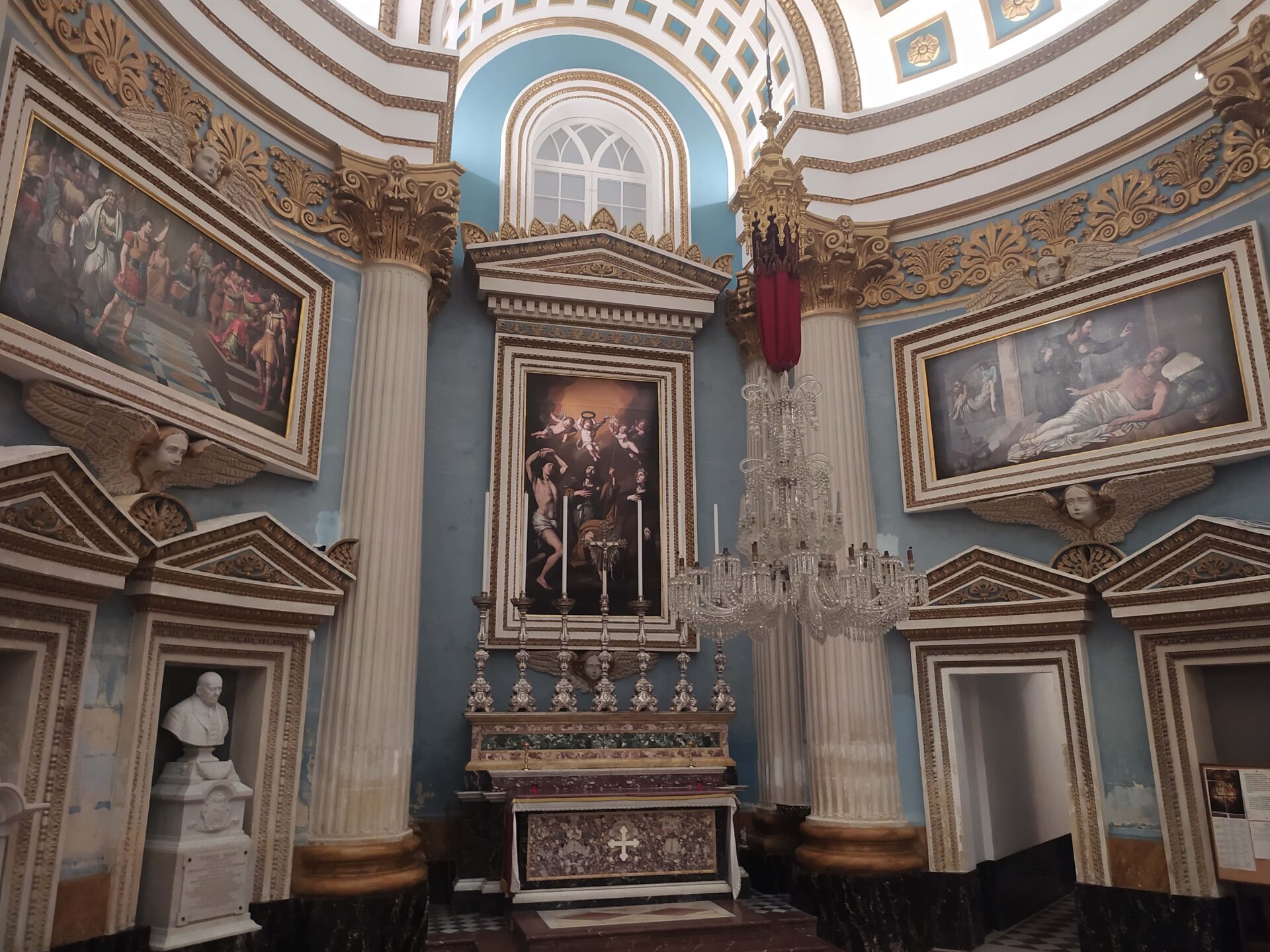 The main painting, done by Stefano Erardi in 1676, depicts three saint protectors against the plague.
The painting on the right is by Raffaele Caruana, done in 1868. It shows Saint Roque near a man infected by the plague. Saint Roque was born of noble parents around the 1300s in Montpellier, France. When his parents died, he gave his wealth to the poor and took a vow of poverty. While travelling to Rome as a pilgrim, Italy was hit by the plague. Roque cured many infected by praying for them and making the sign of the cross. He too contracted the plague and refuge in a cave.
The painting on the left is also by Caruana, completed in 1866. It depicts Saint Sebastian, an officer in the Roman army, in the act of defending the Catholic Faith in front of the emperor. When the emperor Diocletian found out that Sebastian was a Christian, he condemned him to death by being shot with arrows. However, he did not die and was rescued by Irene, a pious Christian widow. Shortly after his recovery he went to Diocletian to warn him about his sins, and the emperor now ordered that he be clubbed to death.
The two marble busts in this chapel show Angelo Gatt, the master mason of this basilica, and Chevalier Carmelo Dimech, a generous benefactor of this church.