The Bride of Mosta Public Garden – history and relaxation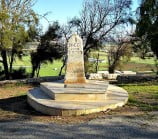 This public garden, known in Maltese as Ġnien l-Għarusa tal-Mosta, is on the outskirts of the town on the way to Burmarrad. The garden is a haven of rest and relaxation, away from the noise of the modern world. It, however, also offers a surprising cultural experience to the visitor.
The garden is skirted by a portion of the nineteenth-century defensive wall known as the Victoria Lines. This is the Maltese version of the 'Great Wall' that was built to create a protective barrier between the sparsely inhabited norther part of the island and the densely populated southern half, while following a natural geological fault (known as the Great Fault) all the way from east to west. In this garden there is a modern Greek theatre from where one can enjoy a breath-taking view that spans the whole northern part of Malta.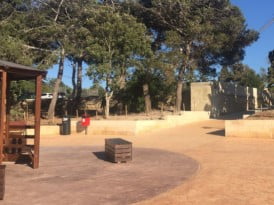 Underneath the garden there is also a nuclear shelter, reminiscent of the Cold War period.
Tap the Map for Directions