Chapel St. Anthony the Abbot – folklore and the blessing of animals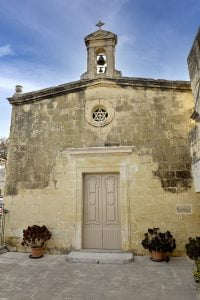 This chapel is dedicated to a saint who is considered a special protector of animals. The present structure was built in 1657 and dedicated to St Anthony the Abbot who lived in Egypt around the years 250-355 C.E. On the left of this chapel one sees a nice representing of the saint, a statue that depicts St Anthony with a pig at his side.
Of special mention is the annual ceremony of the blessing of animals, which takes place in front of this chapel on the Sunday after 17 January.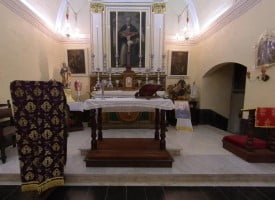 This manifestation of love for animals, where children and grownups bring their pets and other animals to be blessed, started here in 1962 and continues to this day.
Tap the Map for Directions