Chapel of St. Margaret – plague and heritage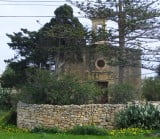 The chapel that we see today was built around 1771 and consists of a small structure typical of rural chapels in Malta. It was once a solitary building in the middle of the countryside, visited mostly by hunters and farmers who hunted or worked in the area of Tal-Wej – which today is a protected site due to its ecological and cultural importance.
The chapel has now become part of a housing estate that takes its name from the saint to which this chapel is dedicated – St Margaret of Antioch. A cemetery dedicated to St Roque was created around the chapel for victims of the plague that hit Malta in 1592. Two gravestone relics from those times were found and are preserved here.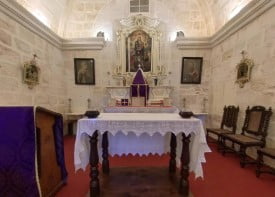 This interesting small church underwent restoration works during the 1990s and continues to be taken care of by the local community that utilise it for various functions.
Tap the Map for Directions