Chapel of St. Sylvester – the last feast of the year
This small chapel was built in 1657 by Sylvester Fiteni, a knight of the Order of St John, and dedicated to Pope St Sylvester I, the namesake of the patron. Though today the chapel is situated in the middle of a busy thoroughfare, this was not always the case as in the past it was on the outskirts of Mosta.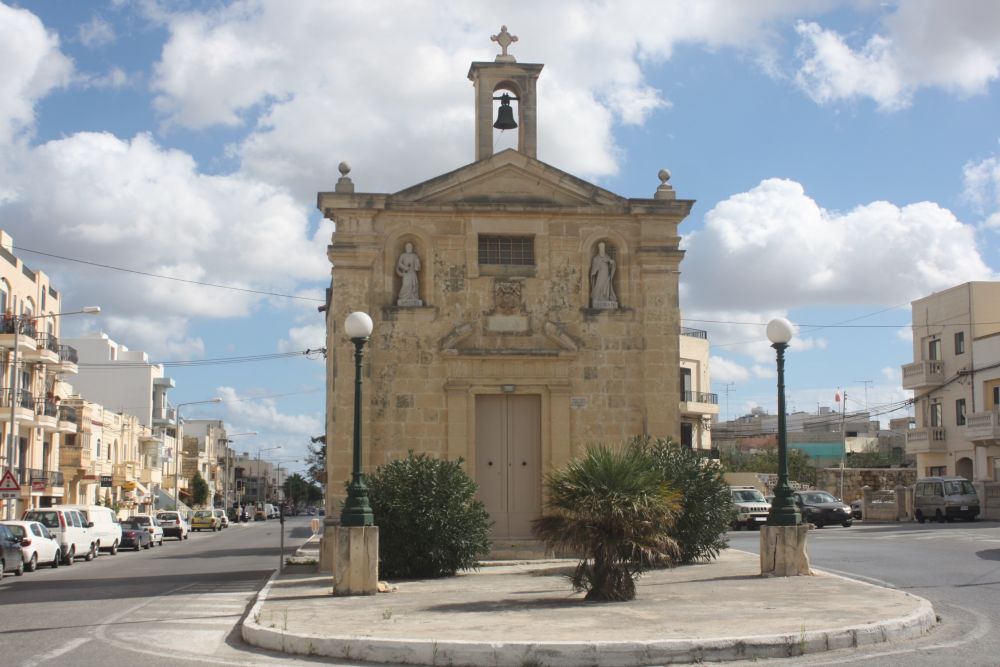 The architecture is simple but elegant and though small, the inside is interesting and includes a fine altarpiece depicting St Sylvester in his glory by artist Stefano Erardi. The feast of this saint is celebrated on 31 December in Western Christianity and is known as St Sylvester's Day. The saint had died on 31 December in the year 335 C.E.
Tap the Map for Directions